A simple skincare routine can make a huge difference in how your skin looks and
feels. The basics are easy to follow skin tightening, and you'll find that sticking with the same order
each day can help you build a solid beauty regimen that gives you beautiful results
over time.

Start with a gentle cleanser formulated for your skin type https://beautyfoomall.com/collections/beauty-device. If you have oily skin, try a
gel or foam formula with ingredients like niacinamide and salicylic acid to control
excess oil without drying out your complexion. If you have dry skin, use a mild
cleansing lotion or cream with hydrating ingredients like glycerin and botanical oils
to keep it soft, smooth and supple.
Rinse with warm water, splashing all over and rinsing until your face is just shy of
damp (not wet). Next, apply a toner (morning or night) or an exfoliating serum (only
in the evening) before your serums, moisturizers and sunscreen. A toner helps
rebalance the skin's pH levels, and exfoliating products are the key for getting rid of
dead skin cells that can clog pores and cause dullness.
Now that your skin is clean and exfoliated, it's ready to absorb all the other great
skincare products you put on it! The order matters: Lightest products should go on
first, then heavier products. This is because the texture of the product determines
how deeply it penetrates. Applying heavier products on top of lighter products can
prevent them from penetrating the skin and will also render them less effective.
After toning and exfoliating, slather on a rich moisturizer in the morning or night.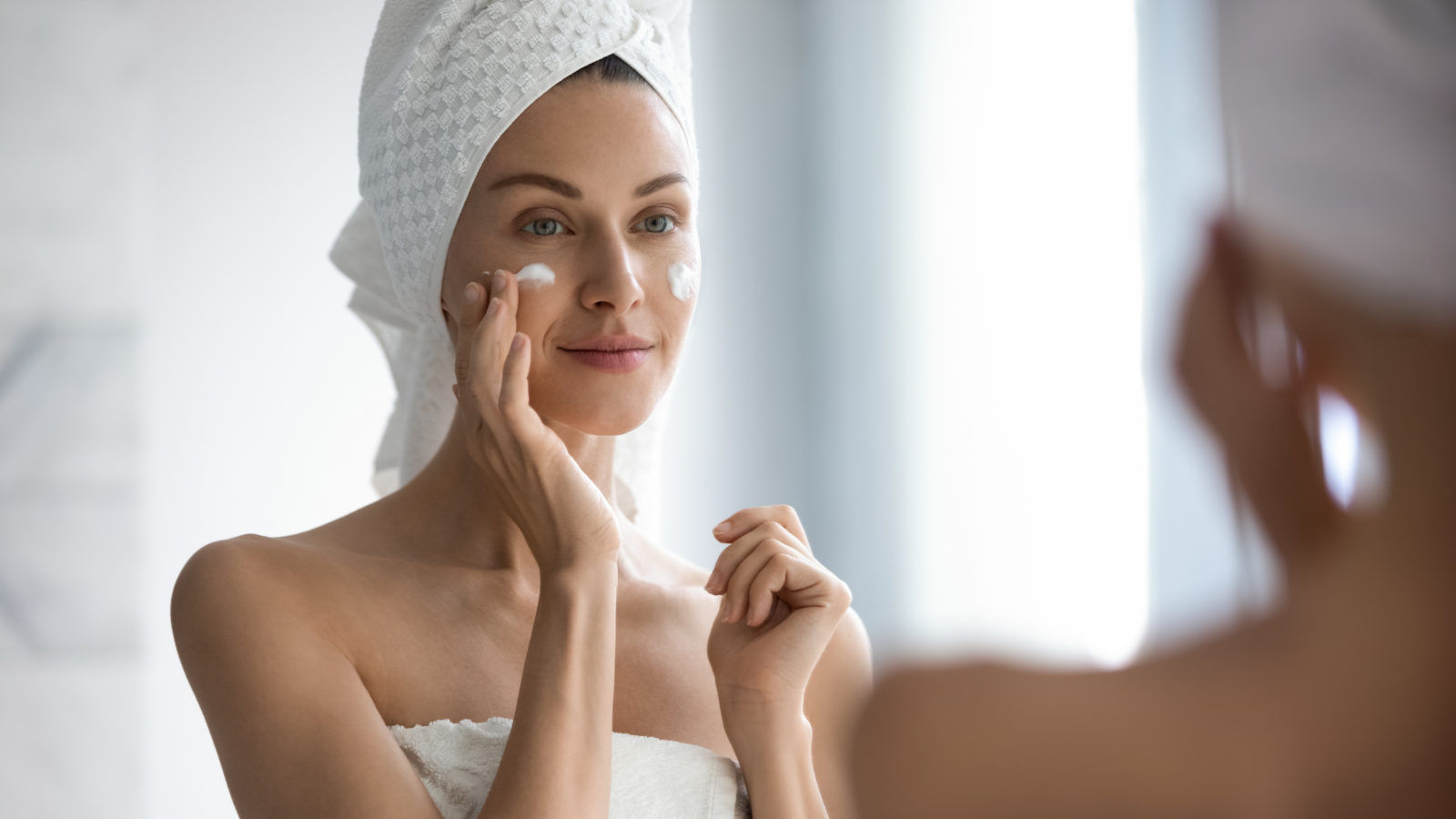 Choose one formulated with anti-aging and soothing ingredients, like peptides, shea
butter and antioxidants, to combat signs of aging while keeping skin hydrated all day
long. If you want to address a specific skin concern, like fine lines and wrinkles or
hyperpigmentation, add in an anti-aging treatment like retinol or peptides to target
your problem area.
Last, finish your routine with a broad-spectrum SPF 30 and PA +++ to protect your
skin from the sun's damaging UVA and UVB rays. Be sure to reapply often, especially
after sweating or swimming.
This routine will not only help you get your best complexion yet, but will help you
feel confident in your own skin. So get into the habit of following it each morning and
evening until it's second nature. You'll be happy you did. Don't overdo it, though, as
overworking your skin can cause it to break down faster and result in a duller, more
damaged complexion. Keep it simple and consistent, and you'll be amazed at the
results!